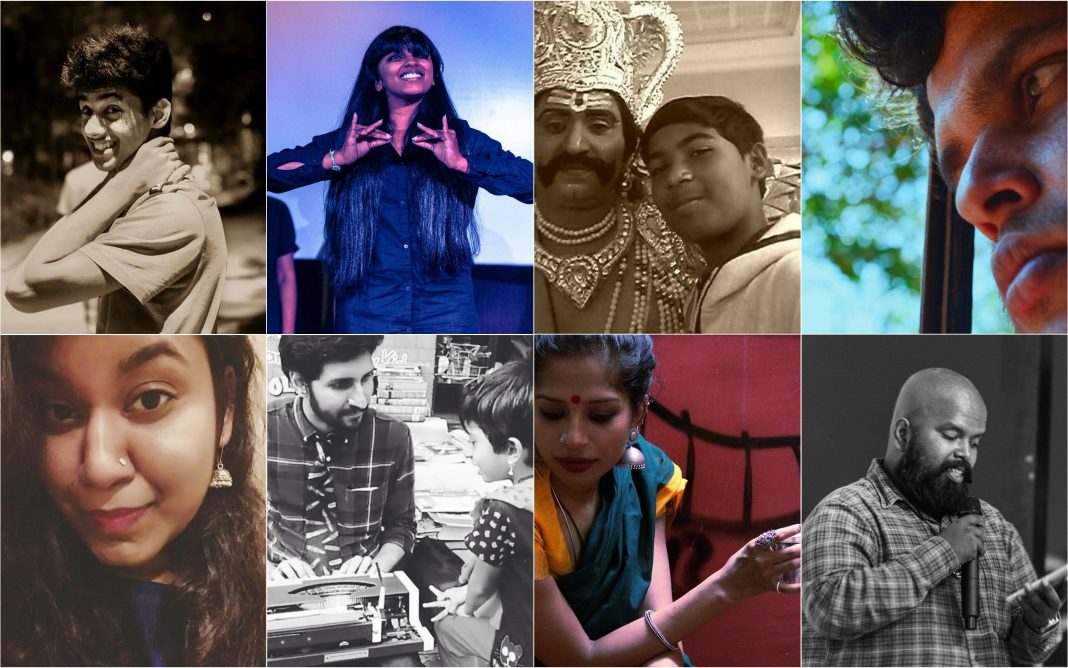 Friday Letters – 6

#letterstothestar in you
Dear you,
Ever since I started writing these letters to the star in you, there's something that has changed in me. I no longer run away from you like I always preferred to do. I no longer seek the faceless, nameless you, as much as I used to, in my search for a fairyland. You with your name, with your face, with your work is helping shape this world to be that fairyland. Your presence in my space is no longer a hindrance like I always thought and believed it to be. Thanks to these letters to the star in you, I more often than not look for that star in you, in that little time we have together, whenever it is that time brings us together.
These days I bump into a lot of you, everyone of you is so true to the words that flow from your mouth that I sincerely wish that we arrive at this world defined by your words sooner than later. You guys are my stars best defined by your own words, for mine will forever fail and just so you know, my words are what I steal from you. You guys are the writers and poets, I have had the privilege of crossing paths, sharing a little time together.
This letter is not to any one of you but to all of you. You with words and only words at your disposal to conquer the world, to create magic, to weave together grand tales of our existence across space. This letter is to all of you who put words into my mouth, helped me in whatever little way to realize that I can bank on words when all else fails. Although, I truly wish black and white pictures and colorful paintings never fail.
Here I pay my gratitude to your presence in my life, it's only words and words are all I can offer. The very words you helped me treasure along the way.
It must have been early 2009 or late 2010 when I started writing nonsense in my books and on my blog. It wasn't until you, Kavya Vishwanathan, read through those long unpunctuated meaningless lines to find something worthwhile lost in between those lines that I realized I had and I can tell something with my words. I hate to see you not write, I remember vividly what you had written in those torn pages of a book that you showed me one fine evening at the edge of a road. Your words of appreciation got me here and it's a happy place.
Then for the next 5 years I wrote. But never in all those times I thought I should write to you. Just when I started writing letters to you, one fine day on a beautiful summer evening I ran into you, Krishna Ravi Shankar. You were armed with a pen and a few empty pages at Kitsch Mandi, writing stories and poems for words from strangers. Just for the fun of it. For the love of words. For the love of the most romantic movie ever made, before sunrise. Then the following week we found ourselves on the steps of BLOSSOMS BOOK STORE, with the permission of the lovely people who run the store – for the love of books, writing stories and letters to you, to the curious strangers. Do you remember the first question that we were asked by the first stranger who spoke to us?! It was here that we met Jaideep, who is part of KnowYourStar and his friends too, who now gave me this opportunity to write to the star in you. FULL CIRCLE.
That was the beginning of my tryst with so many of you with words and so much more.
Within a few weeks we were a bunch of artists, poets, writers, musicians and singers, in the company of new strangers every time we landed up there. "The Happy Ink Collective", raising money for the government schools, sharing each others stories, with stories to be weaved in time to come. If it wasn't for you, Krishna, it wouldn't have been possible. I can't wait to be back with you on those steps again, when you're back from you backpacking across Southeast Asia.
Very soon I found myself drawn to poetry recitation and writing events. One such event was organized by LAHE LAHE, where there were theater artists like you, Nithya Rao and poets reciting their own poetry and reading from the works of other great writers and poets, that night it was Mirza Ghalib.
Sometime recently, I got this opportunity to attend the National Youth Poetry Slam, an event organized by AIRPLANE POETRY MOVEMENT, thanks to Lavanya Snigdha, who offered me a free pass when I was broke. By the way, Lavanya – your work "Wordblocked" on Instagram is beautiful. It was here, that I finally found that which was missing in what I always wrote. It was here, that I heard spoken word poets I got the good fortune of knowing, like Daniel Sukumar, Bharath Diwakar, Armaan Yadav—and so many from across the country and even Pakistan—perform their poetry. There was something about poetry that was drawing me to it but it was here that I found the true expression of what I would call, bottled up emotions. You guys had a way of weaving your words together to share the most uninhibited expressions of truth.
And the last person who blew my mind was you Chethan Gowda. Your poem was something which still makes me wonder, where and how those words found their way out into that poem. I am almost through with the collaboration I promised, I will share it with you on one of these days, when I write a letter to the star and you will be the only one that time.
If ever there is war to be fought, you guys with your mighty pens and words in your arsenal will be my soldiers, for I know, you will win the war for me and not a soul will die.
Lavanya, here's a poem you wrote and I repeated.
What we echoed?
Your voice
Your chord
Your line
We sit here waiting for magic
For coins to be dropped in our pool
Because wishes are always fulfilled
When you look back
When you drop a coin we produce a ripple
And in those ripples our lives transform…
So when I drop a coin you produce a ripple
And I look back
Because wishes are always fulfilled
When a coin is dropped into your pool
I sit here waiting for magic
My line
My chord
My voice
Yours truly