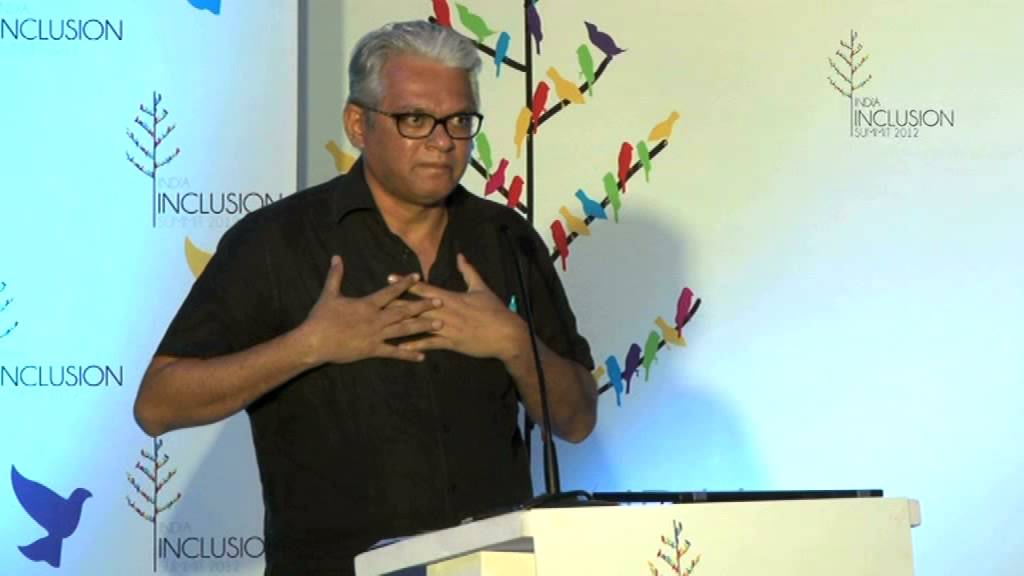 This man has been a part of IPL since it's inception in 2008. Now he is project director of U17 FIFA World Cup. Prior to IPL, 20 years of his life was spent in the world of Indian sports and media. He has helped to produce live international cricket, and has also contributed towards creating programmes like ESPN School Quiz, Mastermind India and Super Selector. Apart from this, he also writes quiz columns and conducts shows as a quiz master. Recently he authored "The First XI: Junior Premier League". Presenting you the interview of an amazing orator, writer, thinker, quizzer, former director of KKR, Mr. Joy Bhattacharjya. {Read Joy Bhattacharjya Biography}
M S Dhoni: The True Leader
I should quote IPL 2014's incident- a crucial game between KKR and CSK at Eden Gardens' spinner friendly pitch. It was natural for a captain to go with 2 pacers and 3 spinners. Gautham Gambhir did that. But M S Dhoni went with 3 pacers and 2 spinners. KKR went on to win the game and Robin Uthappa scored another fifty. Dhoni was heavily criticized for the defeat. No one spoke about Dhoni's attempt to get the 'in-form Robin' out with his swinging extra pacer.
In the first over itself Robin was put down by Ashwin at slips and in next over, ball went past 1st slip after another nick. Dhoni had indeed created an opportunity. A good leader should always know that there are times when his/her strategy works out and times when they don't. This was just one of them. Dhoni knew it, so he kept his calm and moved on. This is a trait of an incredible leader.
Early Days…
I pursued my MCA just to get into software industry since it was considered a safe line where job was guaranteed. During my college days I had figured out that media and quizzing is where I needed to be. My father was kind enough to suggest me that I should take up the software job for a year or two, so that I don't live with the regret of running away from the job for which I studied! I worked for close to 2 years with Patni computers and then decided to go into the field where I wanted to be. Joined Derek O'Brien's quiz company, then the IMG sports management, and later conducted Mastermind with Siddhartha Basu. Further ahead I got into ESPN where I did super selector, then into National Geographic, and finally into KKR…
One thing I discovered very early in my life is- Instead of telling yourselves what you can't do; figure out what you can do well!
Association with KKR
With my background at being a part of the super selector, the largest fantasy league, and my understandings of statistics & maths, thanks to my MCA days, I knew I could help to create a team. This led to my association with KKR and SRK.
I have seen bad bad times of KKR and good good times. From being the last to table toppers. My role was to prepare a player mentally, physically and emotionally. I didn't poke my opinions on cricket when mentors like Trevor Bayliss and Wasim Akram are there to help the team. Our job was to make sure that a player doesn't worry about anything except about playing the game to his best ability.
Management: Different Venues, Different Players, Different Cultures
There is no management mantra. But truth is that if some things are done wrong, then the end results will be on the other side for sure. My biggest learning- If you do not create an atmosphere where trust is not an important commodity, then you'll always be in trouble. Also importantly, people in the team need to know their role. How and why there are supposed to do what they should be doing must be made very clear.
Ideas: Ideals: India
By and large, decision is a funny art! You shouldn't worry about decision making so much. I believe that working towards making your decisions right is more important that analyzing to take right decisions. More often you see players getting out not going through their shot than completing their shot.
You never dwell on past mistakes. Instead dwell on future prospects. Our series of defeats in initial games of IPL 2014 at Dubai never demoralized us. We went to win 9 consecutive games and the trophy!
Branding
A brand by itself means nothing. It has to stand for something you believe in. Having said that, you have to send out a powerful message by living the spirit of a brand. This is the only way to build a good brand. It can only sustain if it can deliver the promises it does while messaging.  It has to work like a viable proposition.
Being in Advisory Board of India Inclusion Summit..
I wanted to support Ferose during the inception of IIS. I knew that he had put together something that can send out a really powerful positive message- Let's not leave anybody behind. It was a very emotional experience for me to be a part of the first IIS in 2012. Absolutely amazing! Emotion is good and wonderful. But now it has grown beyond that. It is a march now. It is a mass movement. I definitely look forward to the idea of crowdsourcing complete IIS 2014. Message has to be heard, causes need to be supported, and if it comes from the general public, then we have lived up to it. It has to and is  slowly becoming the collective dream of the mass!
What do we leave behind? It's the number of people we touch, the number of people we love and the number of people we receive love from!
Quicky Bytes:
Shah Rukh Khan
Great Guy!
Quizzing
Love it!
Brand
Believe and then Create!
Your Life
Amazing Adventure!
Message
Follow Your Passion!
KnowYourStar.com (KYS) interviewed Joy Bhattacharjya as part of India Inclusion Summit 2014(IIS), scheduled on 28th and 29th November, 2014. IIS is a community driven Initiative that brings together thought leaders from the field of inclusion to deliberate, discuss and take forward diverse talents available in our society. KYS is the official blogging partner for IIS and backs the event whole-heartedly in a thirst to see an #InclusiveIndia.