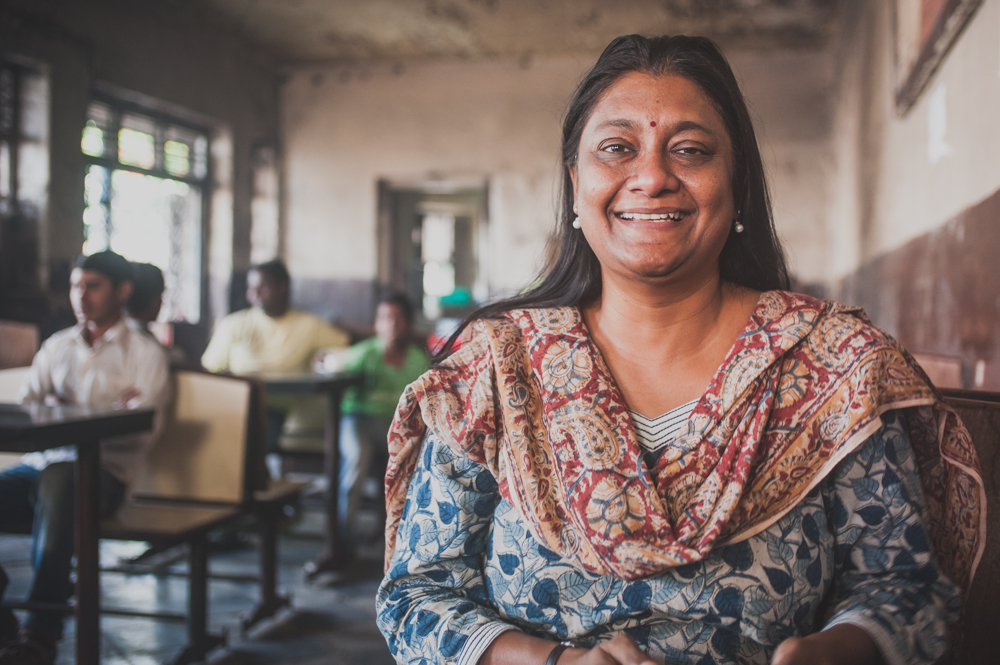 Who: Anuradha Goyal
Education: BSc. Physics from Panjab University; MCA Computer Applications
Do you like travelling? Anuradha Goyal loves it! From treks in rural India to beautiful cities abroad – Anuradha has seen it all (and blogged about it).
Anuradha began her career working Systems Analyst. As she climbed the corporate ladder, she realised that she wasn't completely happy. She loves travelling more than sitting behind a desk. So, she quit her well paying corporate job and focused on travelling full time.
Today, IndiTales, Anuradha's blog, is still extremely popular. Anuradha's trips with friends and family have made her posts must-sees. Part of Anuradha's charm is that she explores places with an open mind and heart. She prefers walking tours and sees an all new side to a place when she goes wandering. In fact, Anuradha claims that her early morning walks often lead to the best stories.
Anuradha is passionate about the travel industry and is keen to open doors wherever she goes. She profiles little-known roles within the industry for readers, making it easier for them to explore their options. She believes that the industry is filled with potential that has yet to be explored. For example, she says that millions of people visit Agra to see the Taj Mahal. Yet none of them has ever visited Kolhapur, a city that has many amazing stories of its own. She has made it her mission to ensure that others too will be able to experience the beauty of some of the lesser known places she has visited.
Anuradha's regularly writes for travel and lifestyle magazines. She loves any opportunity to share her experiences and passion with the world. She is also the author of the book 'The Mouse Charmers'.
Long Story Short
Anuradha Goyal started her career working as a Systems Analyst

She was very successful at her corporate job but decided she wanted to do something else.

She realised that she loved travelling and writing about her experiences.

She started a blog called IndiTales and it became very popular

Today, she is a full-time travel blogger.

She also writes for magazines and newspapers when she can

Anuradha has also penned a book called The Mouse Charmers