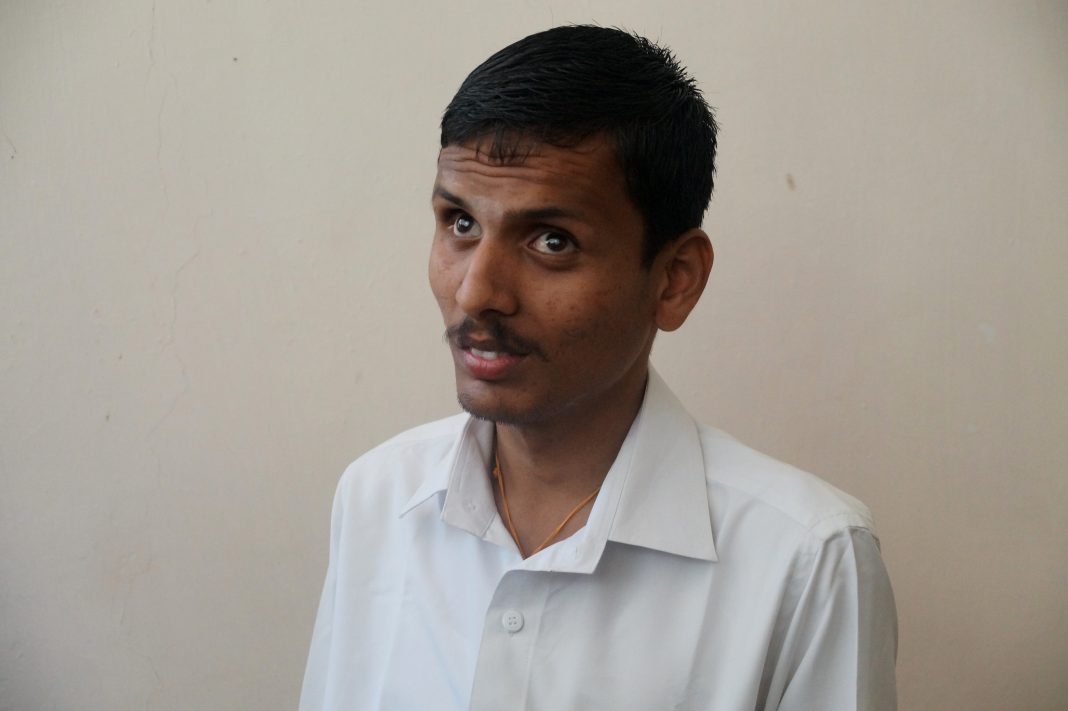 Who: Basavaraj Umrani
Education: BA in Education
Being blind from birth has not slowed down Basavaraj Umrani. This extraordinary man from Belgaum is filled with energy and enthusiasm for life. A mathematical genius, Basavaraj has always been able to add and multiply large numbers. From the time he was eight years old, Basavaraj has been able to solve complex math problems.
He also loves cricket, thinks of music as a hobby and can easily pick up languages. His gifts have attracted a lot of attention and many people have interviewed him and featured him in the media. However, he remains humble and sure about his goals – he wants to be a teacher. And not just any teacher – he wants to travel around India teaching people and reaching out to other disabled persons.
An independent person himself, Basavaraj believes that persons with disabilities don't need sympathy – they need opportunities. He is determined to create more opportunities for others like him and encourage them to follow their dreams. With his analytical skills, amazing memory and courage – it's clear that Basavaraj's heart is as extraordinary as his mind.
Long Story Short
Basavaraj Umrani is a mathematical genius from Belgaum.

He has an amazing memory and can solve complex mathematical problems within minutes.

He loves cricket, music and languages.

Basavaraj wants to become a teacher and travel around the country to connect with other disabled persons.

He wants to be able to encourage them to follow their passions.

He also wants to create opportunities for them to earn a living.