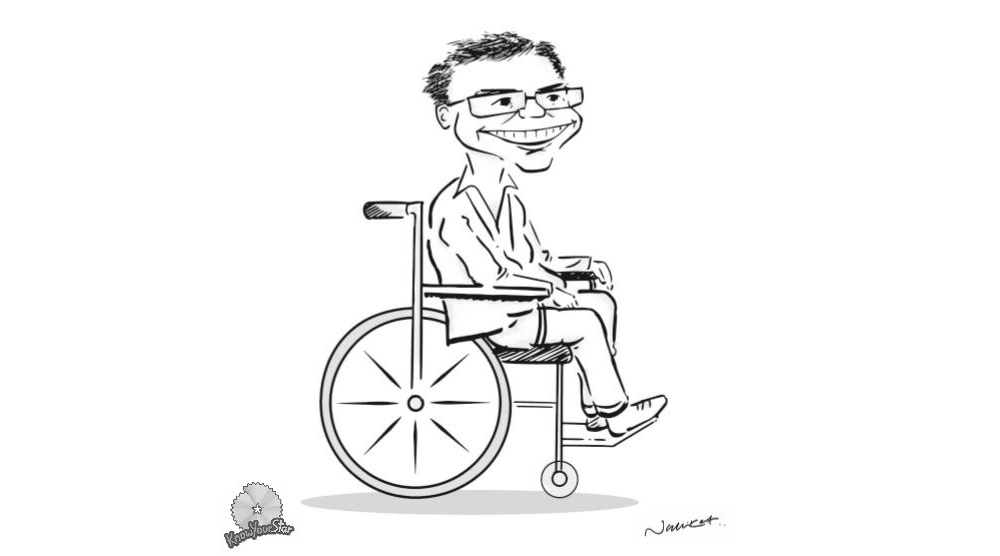 It's Monday Truclusions time again! And today, I would like to talk about one of the most beautiful words I know, its meaning, and how I related to it this Saturday. But before that, let me take the chance to wish you all a very happy Ugadi. I hope that all of you wonderful people are blessed with the most important thing in life – balance.
It's balance that keeps our minds and bodies on an even keel and prevents us from stumbling as we walk through life. The word I was talking about is 'Ubuntu', it is a word from an African dialect and it means: I am who I am because of who we all are.
Ubuntu – The Theory Of Connectivity
It is this philosophy which brings us to an understanding that all humans are, in a way, related. There exists a common bond between us all and it is through this bond and through our interactions with our fellow human beings that we discover our own human qualities.
I have learnt to believe that 'Ubuntu' makes us see God in each other. And when we see God in each other, there is no ego or feelings of superiority in us. We experience oneness with creation and the creator.
The Volunesian Experience
You may wonder what inspired me to speak about Ubuntu today? It is because of my dear friend—the techie turned "saint", JD (Jaideep), the CTO (Chief Thinking Officer) of KYS—and the Team KYS's brainchild – 'Volunesia'.
Volunesia is an event or rather an experience, which encouraged us to discard our baggage like ego, envy, selfishness, etc. But before I tell you more about 'Volunesia', I would like to tell you a simple but immensely powerful story:
There was once a young boy who wanted to meet God, so one fine day he decided to pack his bag and set out on a journey to meet the almighty. He knew from the stories his mother had told him that the place where God lived was far away and that is why he had packed cookies, Twinkies and some root beer for the journey.
A Lunch Date With God
The boy walked about three blocks from his house and stopped to rest in a park. He chose a bench to sit on for a while. As he was tired, he took out the cookies from his bag to have a quick bite. An old lady sat down on the bench next to him and she looked hungry. The boy offered her a cookie, which the old woman accepted gratefully. She gave him a very pretty smile.
He wanted to see that smile again so he offered her a bottle of root beer. Once again she smiled at him. The boy was delighted, and they both sat there all day, eating, drinking and smiling, but neither of them spoke a word.
As it grew dark, the kid realised how tired he was. He got up and began to leave, but before he had gone a few steps, he turned back to the old woman and gave her a tight hug. The old lady responded to him with the biggest smile ever.
A short while later, when he opened the door of his house, his mother was surprised to see the joy on his face and asked him what had he been doing all day. In reply, he said that he had had lunch with God.
Before his mother could respond, he added, "And you know what? She has got the best smile I have ever seen."
Meanwhile, when the old woman returned home, her son was stunned to see a radiant look of unparalleled joy and peace on her face. He asked her what she had done all day. She replied that she had eaten cookies, Twinkies and drunk root beer in the park with God. Before he could respond, she added, "And he is much younger than I expected."
The moral of the story is that God is everywhere; we just need to spread happiness in whatever small way we can and make others smile to feel him.
When one can feel God, that experience is called bliss! It was my blissful Saturday that inspired me to write about this story. It was Volunesia that brought bliss to all of us present at the event at Cubbon Park. Let me now tell you what the experience was all about.
Experiencing The Joys Of Volunesia
The brilliant minds at KYS came up with this creative idea of asking people to volunteer to get together and make some goodies to give away to kids in rural areas. These small gifts are intended to bring a smile to their faces and motivate them to learn and participate in the KYS Mentor India programme.
A group of 'Volunesians' gathered at the park early in the morning and began their creative labours. As I watched the group work, people in the park of all ages, who had come there for a jog or a stroll, trickled in, curious to find out what the group was up to.
Before we knew it, we were a group of 30 or so. We were so involved in what we were doing that we didn't realise that morning had turned to noon. Another interesting aspect was that all the stuff used to create the goodies were considered waste items and regarded as no longer useful. It just goes to show that even waste in this world has value if put to use with purpose.
People who came in saying that they were not creative enough to contribute went on to make some amazing stuff! One such volunteer was Shagun, an IT professional from Delhi, who happened to visit Bangalore on work and was scheduled to go home on Sunday. He had made plans to go see the city before packing his bags to return to Delhi. Thankfully, destiny intervened and he happened to share a cab with Archi, a regular at all the KYS events.
During a casual conversation that they struck up in the cab,  Archi mentioned that her reason for going to Cubbon park was a Volunesia event. Curious, Shagun accompanied her to the event and was so moved by what he saw that he decided to contribute his time and efforts as well.
Not only was it a way for people to experience joy, but it was also an opportunity for many volunteers to unearth their own creativity.
The most important takeaway for me was that these people, who could have spent their Saturday morning in many other places – sleeping or with friends and family after a long, hard week of work or even partying at a pub – chose to contribute their time and efforts towards children and mentors that they might never get to meet or know.
Think about it – would you give your time to someone you don't even know?
What is that for which you crave?
Why to yourself you are a slave?
Just share a smile
And you shall feel god all the while.
There is so much love around,
Why in ego do you stay bound?
The most precious dime you can give,
Is the single moment for others you live;
With the love you shower,
You shall live after you are gone forever.
Ego and envy leave you lonely and low
It is only love than gives you all the joy you know.
---
Liked reading this? Then you might also like to read Monday Truclusions – Celebrating The Strength Of True Partnerships.

---
If there's any story that needs to be told, we will tell it. Write to us at contact@knowyourstar.com with your story lead, or contact us on Facebook or Twitter.