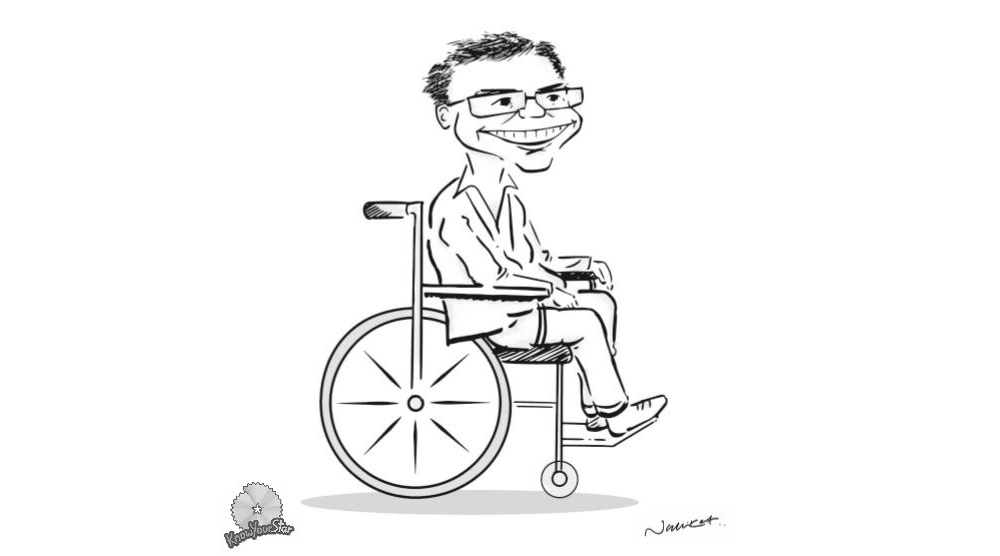 "Patience is a virtue" –  this is not just a saying, but also the essence of a very important concept of management studies and leadership. The concept is called 'gestation period'. Recently, I heard an awe-inspiring speech from Mr Rajdeep Manwani. I shall tell you about the iconic stature of the man later. But first, let me begin today's Monday Truclusions by sharing a short incident that he narrated to me.
Have A Little Patience
When he was in school, Rajdeep was part of a play. He took on the role of a donkey owner, and his friend played the role of the donkey. The first five scenes of the play were similar, where the donkey asked his master for water and the master said, "Patience, donkey. Patience."
Finally, one of the audience members became restless and yelled, "What is going to happen next in the play?" Rajdeep, with his usual wit, replied, "Patience, donkey. Patience."
It is very important to be patient and stick to any new venture one makes. The ventures that people hold on to are the ones that achieve success over time.
The Rewards Of Perseverance
In his speech, Rajdeep spoke about other qualities, along with patience, that defines the difference between boys and men.
Rahul Dravid, one of the most celebrated sons of Indian cricket, and who is popularly known as 'the Wall', was Mr Manwani's classmate. Dravid hadn't made it to the national side yet, but one day he came to college wearing his gloves. Everyone thought that he was flaunting the fact that he was a prime candidate for the national side.
The students expected him to undo his gloves when the class began, but to everyone's surprise, he didn't. The gloves remained on his hands for the entire day. It was only revealed at the end of the day that the legendary batsman was trying to get accustomed to his new gloves by treating them like his second skin.
This was because, in the two previous Ranji Trophy matches that he had played in, he had used his old gloves and was unable to grip the bat right. He had been incorrectly adjudged out by the umpire because of this.
Conducting Yourself With Dignity And Grace
Dravid never complained about the wrong decision nor did he curse the fielding team for unethical appealing. He looked at the cause of his dismissal and worked out a solution. Now that is the sign of a champion. This is called the internal locus of control. People who identify with this do not blame external factors for their failures. They realise that there is no point in cursing things that are they cannot control. They would rather overcome the challenging circumstances than cry about what went wrong.
The next factor that Rajdeep brought to light was the imaginary finishing line. Picture the athletes who run full marathons. As studies conducted over decades have shown, most athletes give up the race between the 32nd and 37th km. But those who persevere transform themselves from participants to champions.
The science behind this concept is that every mind goes through a phase where it wants to give up. But if one can get through this temporary phase then success is a surety.
The Importance Of A Positive Outlook
Now, let us see how Mr.Manwani has implemented all of the above in his own life. He is an academician, motivational speaker, and a quiz master par excellence. He is a triple post graduate and a PhD. He was also declared the best impromptu speaker for four years in India and Sri Lanka in 2008, 2009, 2010 and 2012.
But none of these accomplishments came easily to him. He lost his eyesight at a young age and while he was in college his father passed away. Rajdeep had to begin earning for his family but he also wanted study further so he worked as a telephone operator and did his M.Com by correspondence. He secured a gold medal for topping the M.Com exams.
Rajdeep always dreamt of becoming a teacher, but his visual impairment played threatened to derail his dreams. After 16 interview rejections, he lost all hopes of realising his dream. It was then that an invite came to travel to Mysore University to receive his gold medal. There, he met Mr M.K. Shridhar who offered him help to get him a job as a lecturer at Mahaveer Jain college.
Rajdeep wasn't particularly interested in attending the interview, but his mother inspired him to give it a shot by asking him not lose the spark in his heart, though he had lost the spark in his eyes. He went to the interview visualising his imaginary finishing line, held his nerve, and successfully cracked the interview.
New Challenges, Fresh Solutions
However, that wasn't the end of the challenge, but the beginning of a new one. He understood that if one is a great student, one isn't necessarily a great teacher. His classes often boasted of only 20% of the enrolled students. He quickly realised that he had to do something to repair the situation. He began bringing the right amount of humour to his lectures, learnt voice modulation, would tell the class interesting facts, and do various things to keep the class alive.
Soon, there was a marked difference – the 20% attendance turned into 100% and students were queuing up to attend his lectures.
The transformation was only possible because Rajdeep never blamed external factors for his setbacks but rectified the causes of his failures. He was always willing to change and adapt. He was always ready to push the imaginary finish line further.
If these things are practised religiously, is any aim impossible? Think about it.
---
Liked reading this? Then you might also like to read Monday Truclusions – Understanding The True Power Of Kindness.

---
If there's any story that needs to be told, we will tell it. Write to us at contact@knowyourstar.com with your story lead, or contact us on Facebook or Twitter.