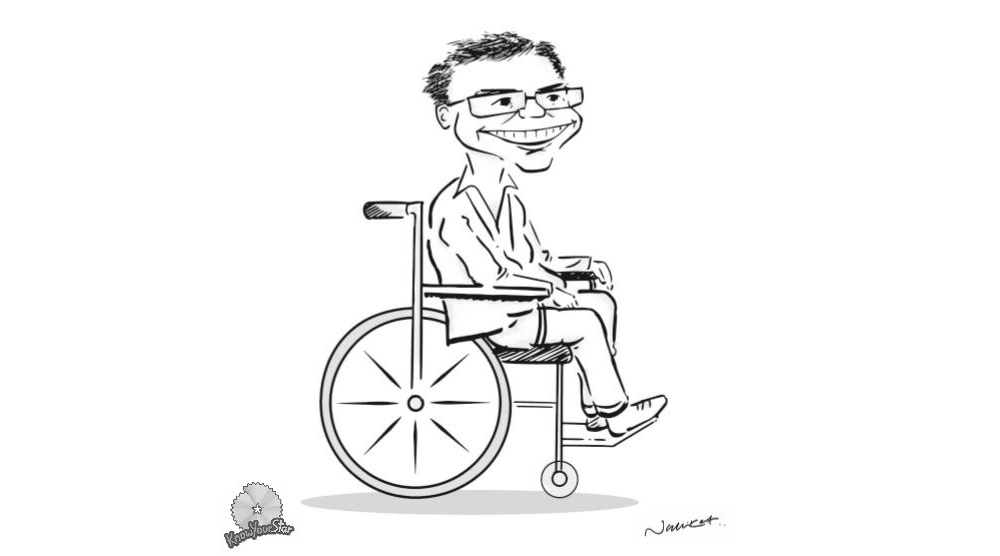 With courage, persistence and confidence, nothing could be beyond one's ability. In today's Monday Truclusions, I wish to tell you a true story of three heroes, who fought many ills including racism and gender bias. The tale was so inspirational that Hollywood couldn't stop itself from making a movie on it (Hidden Figures). Needless to say it is a dedication to half the population of the world. Here's wishing all the women a very Happy Women's Day!
The story I want to tell you revolves around Katherine, Dorothy and Mary, three black ladies who fought racism to realize their dreams and were able to do things never done before. The three together pulled off the greatest operation in the history of American astronomic history, which was launching astronaut, John Glenn into the orbit. It was in the 1960s that NASA was plagued with discrimination. It was the time when America as a nation was under pressure, following Russia's successful satellite. America had to send its astronauts to space soon!
Going Above And Beyond The Colour Struggle
Katherine, a master mathematician, who later grew to be known as the Human Computer, worked at the Langley Research Center in the segregated wing for the black. Racism back then was so intense that the bathrooms for the coloured skin were also segregated. Her colleagues were initially dismissive and demeaning to Katherine. Meanwhile Dorothy's promotion request was denied, though she unofficially supervised many projects at NASA. Third, was Mary, who worked at NASA and was aspiring to become an engineer. She had an amazing intellect, which had once enabled her to identify a flaw in the space capsule's heat shield.
It so once happened, that the juniors at NASA were invited to solve a complex mathematical equation. Katherine stepped forward and did so successfully, impressing everyone present. Over time the team got acquainted with Katherine; especially the Head Engineer, Pall Stafford. Gradually he allowed her to attend team meetings, in which she created an elaborate mathematical equation, which would guide the space capsule to a safe re-entry in the orbit. But despite this, she was forced to remove her name from the report, and the entire credit was given to someone else.
On the other hand, Dorothy learned of the impending problem in installing the IBM 7090. She went to the control room and successfully started the system. Later on, she started visiting the public library to teach herself FORTRAN, where the librarian put her through discrimination because of her skin colour. But she didn't give up! She not only trained herself but also her colleagues. Her efforts were finally appreciated and recognized with a promotion.
As final arrangements were being made for the space mission, Katherine was forced out of the team. Soon, it was discovered that there were discrepancies in the IBM 7090 calculations. She was called back to resolve the situation, which she succeeded in doing. This was followed by a successful launch.
In the year 2015, Katherine's efforts were finally recognized with the Presidential Medal of Freedom and a new 40,000-square-foot Computational Research Facility named after her.
These women are just phenomenal!
The Beauty And The Wheelchair
Having told you the story of the three inspiring women, now let me introduce you to the lady who inspires our society with just a smile. Ladies and Gentlemen, it is my proud privilege to bring to you, Srilatha KS, the finalist of the first-of-its-kind beauty pageant for the differently abled. She was chosen as the contestant with the best smile as well. It was a fantastic feeling when I found out that it was India Inclusion Summit 2013 that changed her life.
I had the honour to interview her and this is what she had to say –
How has IIS changed your life?
It was 2013 when one of my friends told me about a conference for the differently abled called IIS. It was a time when I felt lost in life, after having attended several interviews and coming back empty-handed. But I was not ready to give in to these failures yet.
I went to the Hotel Ritz Carlton for the conference, determined to get something out of it, which would help me on my way to leading an independent life. The panel session held by Enable India on job opportunities impressed me a lot.
I particularly wanted to meet Shanthi from the panel. However, my shy, introvert nature did not allow me to do the same. Luckily for me, Vidya from Enable India passed by me. I held her hand and told her about my desperation for a job. She kindly gave me a visiting card and asked me to drop in anytime. That one move brought about a huge transformation in my life.
How did you change from being an introvert earlier to being an extrovert now?
I have always had 2 or 3 close friends around, with whom I used to be quite talkative. However, I still had the feeling of being different from the others. A sense of loneliness would creep into me even when I was in a room full of people. This made me indulge in creative activities, watching TV or listening to music. People around me would discourage me but my mom has also been very supportive of me, may it be in studies or my wishes to dress up.
My shy nature changed after I cracked a job interview at IBM.
Shanthi Maam has helped me immensely with her simple yet effective advice. She told me that it is always up to me to adapt to the surroundings I am in; that a warm smile can do wonders! I always kept this in mind and it ended up helping me to even win the Best Smile Award in a beauty pageant in 2015!
How has life changed after the beauty contest?
The beauty pageant involved many memorable events; from designing my own outfits to grooming myself in every way. I may not have won the title, but what matters is that I left a mark. Now, wherever I go, people recognise me as Miss India Wheelchair, which is bigger for me than the title in my hand.
I have always looked up to Sushmitha Sen for carrying herself so well, leaving every person she runs into with a warm feeling. I've learned to speak from my heart, no matter what the result in a contest is. After the pageant, Tandav Inclusive Dance changed my life for the better!
Here is a small dedication to all the woman out there striving to make their mark –
You are the treasure of all emotion,
Half the creation.
But some say you are the cause of all friction.
In you resides Mother Nature,
The true form of fire.
From your roles you can never retire.
To bring in life divine,
You put yourself on the line.
Who can question the courage in your spine?
You are the shine in the sun.
Having the courage to do what's never been done.
The world calls you a "Woman".
---
Liked reading this? Then you might also like to read Monday Truclusions – Building A Truly Inclusive House Of Friendship.
---
If there's any story that needs to be told, we will tell it. Write to us at contact@knowyourstar.com with your story lead, or contact us on Facebook or Twitter.