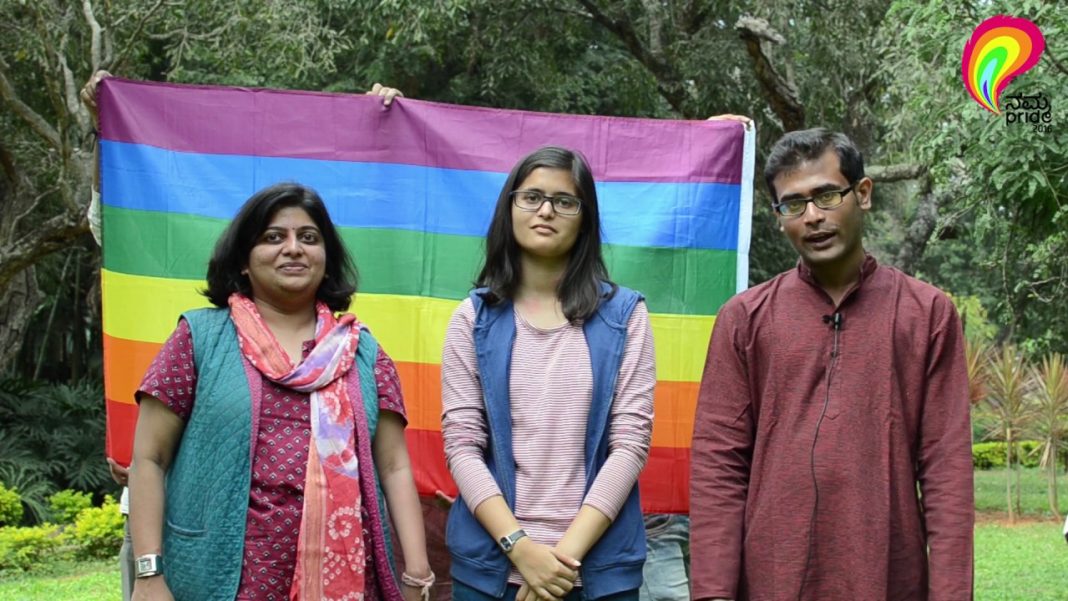 In this week's Namma Pride column, Madhumitha Venkataraman shares a wonderful short story with us. Written by Ashrith Shetty, this short tale illustrates that love is about more than stereotypes and is not limited by society's definitions.
Namma Pride – #3
"Did you check the bottom drawers?" Rakesh asked.
"They disappear when I need them," Jai continued, unheeding and rummaging through the closet.
Rakesh had seen all the ups and downs during their year old live-in, literally, of Jai's Bipolar disorder. But they shared an unlikely bond that surprised even them. Jai was an eccentric wild child, while Rakesh was composed and caring. A silly romantic, trying in vain to get those three precious words out of Jai.
Rakesh moved to the bed and turned on the bedside lamp.
"Why don't you switch off the lights and come to papa?"
"You think this is funny?" Jai retorted.
"No, I was just trying to…"
"I thought you knew that nothing will cheer me up when I'm like this. Go get your peaceful sleep".
Rakesh sighed and turned over as Jai continued to look for his anti-depressants.
An hour or so later, when ghouls inside him calmed down, Jai sat down on the corner of the bed.
Looking at their messy closet, he mumbled, "Rakshi, you awake?"
"Mmhmm"
"Why are you still with me?"
"Because you are my kind of crazy", Jai giggled at the reply, and switching off the lights, moved closer and spooned Rakesh from behind.
"I know you are trying to make me say it, and I am being unreasonably hard to get, but you mean a lot, so here it goes; I…"
"I know", Rakesh said, cutting off Jai's words and pulling him closer.
The window curtains floated in the wind, and pale moonlight seeped into their studio apartment as the skies cleared for the night.
Reading this beautiful and heartwarming story made me wonder about the various boundaries around the concept of love and togetherness. Love, as most of us visualize it to be, is largely between two 'perfect' people – two heteronormative, able-bodied, young, pretty looking, cisgendered individuals.
Perhaps the movies we see and the books we read further cater to this notion that love is perfection. Whereas in reality, no one is perfect anyway, and therefore love is really about accepting yourself, and others, imperfections included.  
Love can be queer, love can be between persons with disability, love can be between persons who identify as queer with a disability, it still does not alter the emotion. Then, why is it that we consider one form more 'natural' and the other 'unnatural'?
Respecting all types and kinds of love is what the PRIDE march is working towards – so join the pride movement as this brings together persons from different worlds, different philosophies, and different ways of being to march in unison toward a common goal of building a world filled with love and compassion.
Namma Pride is accessible for persons with disability this year, and we hope to see you there!
---
If you would like to show your support, you can attend Namma Pride, Bangalore's annual pride march. To learn more, check out Introducing Namma Pride – The Bangalore Pride March 2016.
---
If there's any story that needs to be told, we will tell it. Write to us at contact@knowyourstar.com with your story lead, or contact us on Facebook or Twitter.