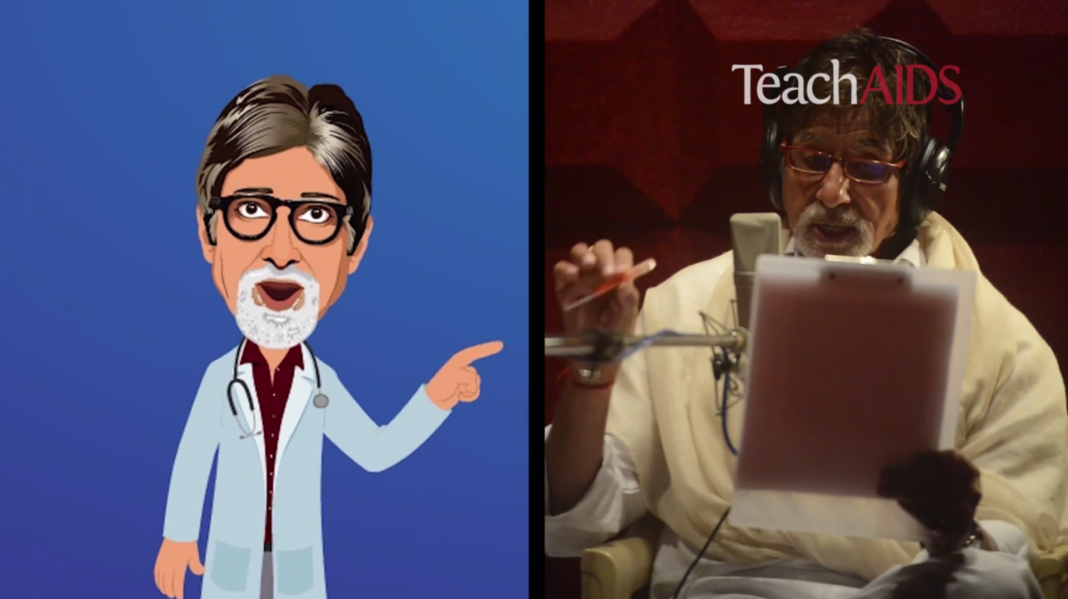 Free, Research-Based, Culturally-Tailored, HIV Prevention Software —  These are the keywords that define TeachAIDS, which has churned out 26 versions of their software, available in 15 languages, and used in 80+ countries at no cost for individuals and organizations. This lady, who was named one of the top 35 innovators under 35 in 2011 by MIT Technology Review (awarded to others such as Mark Zuckerberg and, Larry Page, Sergey Brin) founded TeachAIDS, a social venture spun out of Stanford University. Today, her organization is impacting millions of lives for the better. TeachAIDS was recognized one of 12 Global Tech Award winners and as an innovation that would change the world. Presenting to you an interview of an innovator, CEO, and Founder of TeachAIDS, Piya Sorcar. [Do Read Piya Sorcar Biography]
Also, Dr. Piya Sorcar is the daughter of international-award-winning artist, director, and laserist P.C. Manick Sorcar, and the granddaughter of legendary magician P.C. Sorcar. It's no wonder that enthralling the masses is in her blood.
When in Doubt, Let the Research Guide You
Despite pouring millions of dollars and enormous expertise into HIV related efforts, reports suggested that India was to be a hot zone for people living with HIV. While discussing this challenge with international and local experts, it was painfully obvious how challenging it was to discuss a topic like HIV due to the stigma and cultural sensitivities associated with it. Educators in India, in particular, noted their discomfort in teaching a topic like HIV, which they were not formally trained to cover in class. In a formal IRB study conducted through Stanford University, students (from private schools across multiple cities in India) noted that although they wanted to educate themselves on this topic, they too were extremely uncomfortable and embarrassed to learn about this topic from their teachers and parents.
Working with a team of interdisciplinary experts at Stanford University, I conducted extensive research over 5+ years to develop an innovative approach to teaching about HIV education which would bypass taboos and maximize learning and retention. This included using 2D cartoon images (which balance clarity and comfort), a rigorous, research-based translation/back-translation process, incorporation of mnemonic devices, and integration of recognized voices of regionally-specific cultural icons, among other discoveries. In India, there was no better voice of our people than roping in our iconic figures such as Amitabh Bachchan, Nagarjuna Akkineni, Shabana Azmi, Shruti Haasan, Anushka Shetty, Siddharth (from RDB fame!), Sudeep and many others.
Those moments with Big B, Mr. Amitabh Bachchan
It was an absolute pleasure to work with Mr. Amitabh Bachchan. All our celebrity figures have welcomed TeachAIDS with such kindness and compassion. Mr. Bachchan gave his voice for both the English and Hindi versions of the Indian animations, for which he dedicated 3 days for the recordings. Our entire team was moved by his attention to detail and professionalism to ensure that his work was perfect.
All our cultural icons, ranging from the Former President of Botswana to famous singers and movie stars, have been dedicated to ensuring that the highest-quality content is created for each version. We have been humbled by their generosity and moved by their kindness to donate their voices and likeness towards building the TeachAIDS animations. They have remained intimately involved in ensuring that the content reaches the masses, to help improve health conditions globally.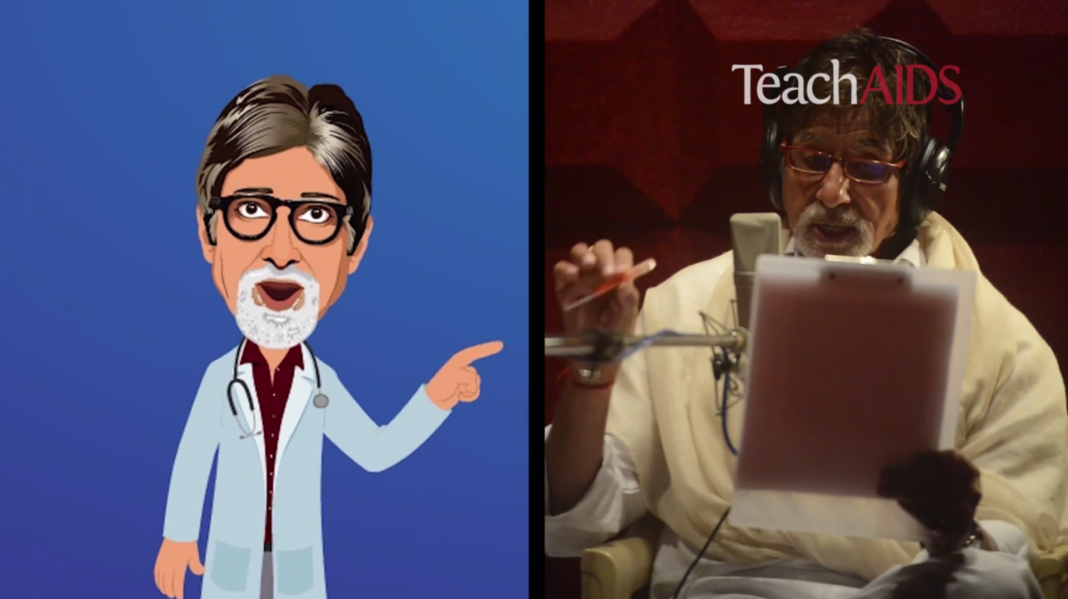 TeachAIDS: The Journey
Working on TeachAIDS has been an incredibly rewarding adventure! In the first year, after launching out of Stanford, our materials were used in 5 countries, the next year it was 12, the next year it was 48, and now our materials are used in 81 countries.
Next year, we will be launching versions for more regions around the world, and, for the first time, using our transnational approach to curriculum development/deployment to create materials for another health-related topic (e.g., malaria, TB, nutrition).
Childhood: What Goes Around Comes Around!
Growing up in the United States, it was of critical importance to my parents that my sister and I stay deeply connected to our roots in India. In addition to making trips every year to visit our family, my father found endless creative ways to make learning about our diverse culture fun! In addition to many artistic endeavors, he had my sister (Payal) and I perform in numerous animated productions about Indian folk tales. Through this process, not only did we learn about our rich heritage, but these productions went on to educate the masses about the beauty of India. His animated productions have been shown for 25 years in the United States.
Growing up with artistic parents, Payal and I were formally trained in how to develop storyboards, scripts, and think about creative ways to demonstrate complex topics. It was only natural that after completing my formal education at Stanford, that my academic background would merge with the arts.
 We feel immensely blessed to have parents who have guided us and showered us with love to pursue any career which we were interested in.
Inspiration for Life:
A Quote by Gandhi- Be the change you wish to see in the world -is my inspiration.
Paying it Forward:
People are always so kind in thanking our team for our efforts. But, what we've learned more than anything is that paying it forward gives back to us 10x more. As Confucius said, "choose a job you love, and you will never have to work a day in your life." We feel extremely fortunate to be able to pursue work worth doing.
KnowYourStar.com wishes to see a healthy and a prosperous world. We salute Dr. Piya Sorcar and TeachAIDS laudable efforts in this direction. We are extremely proud of joining them in their endevour and doing our bit by spreading the word. We recommend you to go through TeachAIDS youtube material and spread the message in your community.