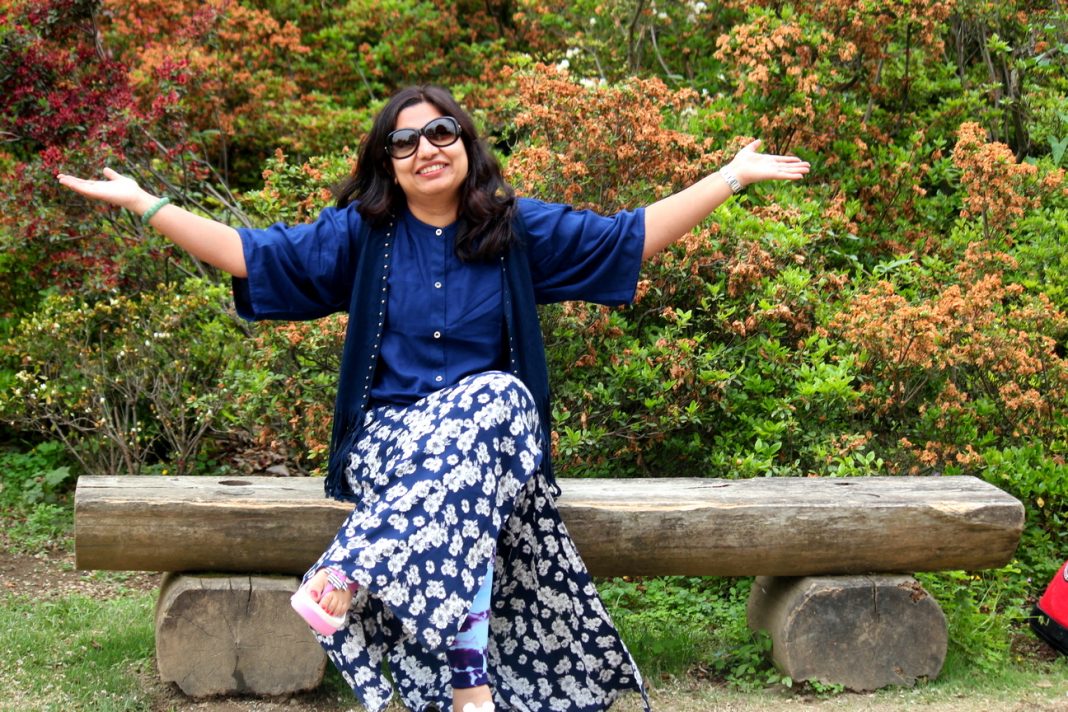 We're currently living in an area where startups are birthing every other day, which go on to become big companies and make crazy profits, based on the products they have to offer. But the startup we want to tell you all about today is unique because of its product. Why? Because this venture aims at creating joy from deep within you and making you laugh your worries away. Not something money can easily buy!
Meet Savitha Hosamane, the Founder Director of Hasovan Private Ltd. Her approach to reduce stress and tension using medical therapies to trigger laughter is amazing and enticing.
Techie To Entrepreneur – The Journey
Being an Instrumentation Engineer by qualification, Savitha started her career as an IT professional like many others. The monotonous routine was so dissatisfying, that she was waiting to get out of it. A friend suggested that starting her own business could be a solution to her hectic schedule. That idea triggered the thought of doing a business that aims at reducing the stress levels that she herself has experienced. That thought became the seed which has now grown into a big tree in the form of Hasovan.
Savitha Hosamane And The Laughter Connection
Savitha believes that anger has a negative impact on the human body. It affects your heart and blood circulation, whereas laughter has a positive impact. Laughing quickly improves your mood and makes you happy. Laughing brings out the stress and tension from the depths of your body.
Her sheer interest to share happiness, joy and laughter became the pillars for her venture as she has been a very fun loving person herself. Savitha's friends call her the rarest person to find who could have had such a vision to spread happiness. She is a qualified facilitator on Laughter Meditative therapies that she completed from Osho Institute of Meditative therapies and is a certified Laughter Leader from World Laughter Tour Inc., Ohio, USA. Her interest and skill in this area led her to start Hasovan in the year 2012, a way to improve health via laughter therapies.
Hasovan – The Laughing Grove
Haso means to laugh and Van means forest. Hasovan aims to make everyone laugh. The three principles that they follow are Mantra, Yantra and Tantra, which translate to concepts, devices and therapies respectively. Hasovan has come up with multiples ideas to trigger laughter.
A Planet Of Happiness
The greatest happiness is when you have the ability to bring smiles on others faces. The vision Savitha has is very clear- Spread happiness and reduce stress.
We, at KnowYourStar, loved this concept so much, we decided to join hands with Hasovan to conduct an event called LOL in Bangalore. Click here to book your spot in this beautiful event. All the proceeds we generate from this event will be going towards Mentor India to upskill rural students and bring them at par with urban students.