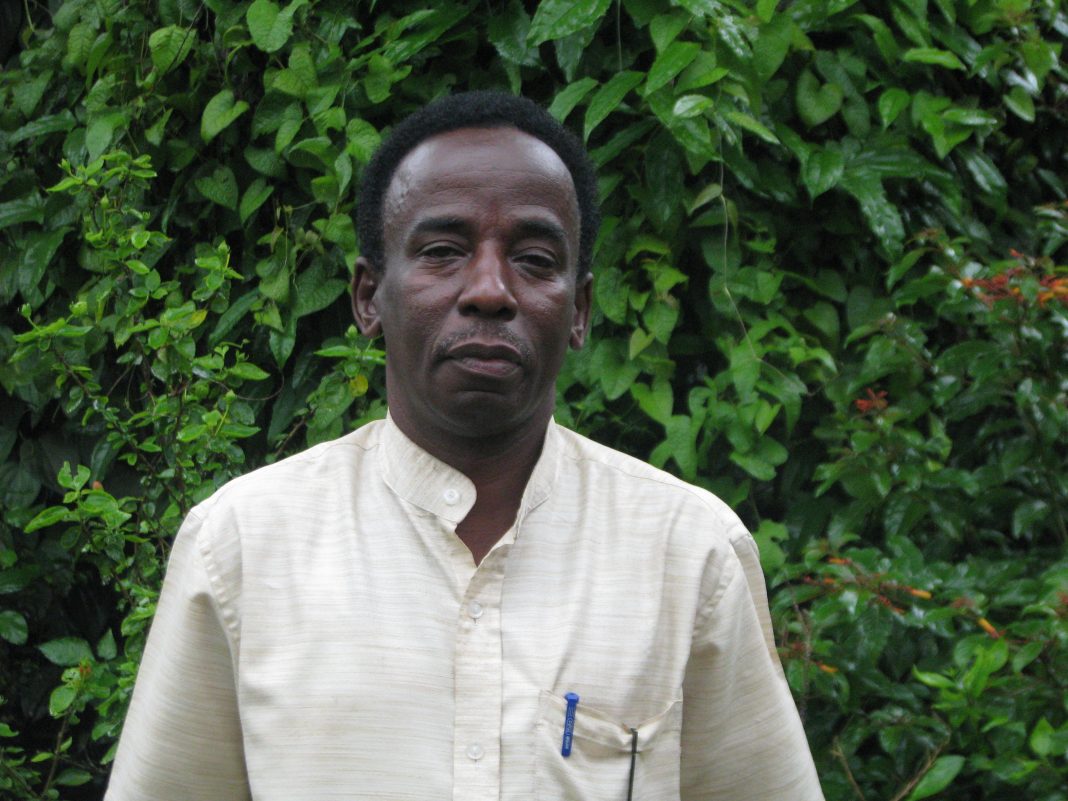 Nelson Mandela, Barack Obama, Martin Luther King– their impact on human society is unquestionable. But most of us don't know there are people of the same Negro community residing in the dense forests of Western Ghats (Uttara Kannada district, Karnataka) of India since last three centuries! The Siddi tribe whose origin hails from Africa, though living in India since long time, had failed to mingle with the mainstream of Indian society. Striving to uplift this community by day and night, is this man who is also an eloquent speaker, environmentalist, and amateur singer. Here's the interview of Shantaram Siddi (Do Read Shantaram Siddi Biography), who has surprisingly never been covered before.
My Early Days
No one can even imagine the of life Siddis in the 1970's. We were literally forest dwellers and were leading a nomadic life, struggling to feed our stomach. Honestly, I was one of the luckiest persons because in those days my parents joined me to school, and I was the topper of my class! But my parents decided to stop my education after 7th standard. But God came to my rescue. Seeing my interest in studies, the people of my village collectively contributed Rs 150, and sent me to a nearby town, Ankola, for higher education.
Though I was good at studies, I was isolated from the rest of my classmates as I was a different-looking guy. Even adults and grown-ups would stare at me, look at me and laugh, and play with my curly hair. Walking in streets was terrifying! But my urge to do something significant kept me going. I'm proud to say I was the first person in the entire Siddi community to hold a degree.
The Awakening
In those days B.A. in economics had a value much more than what engineering enjoys today. I had many good job offers too. But Prakash Kamat, my mentor and well-wisher asked me one simple question- "Today you may get a job and lead a comfortable life. But what about the life of other Siddis, whose fate is still bound in those shackles of dark wood. Don't you want to uplift them?" These words defined my life's purpose.
I returned to my village, and with the help of some of my friends I started a hostel for the tribals (Siddi, Gauli, Lambani etc) of my area to whom education was unattainable. I myself was the cook, warden and manager! But getting children to stay at the hostel wasn't that easy. We had to beg and plead their parents. Gradually, we succeeded. Starting with just two, today hundreds of tribal students are getting the opportunity of higher education.
Aiming For The Bigger Dreams
But I wanted to do something bigger. So I joined 'Vanavasi Kalyana Sangh', a national level organization, committed for the welfare of tribal people. I travelled to different parts of India as far as Meghalaya, and from Gujarat to Andaman. I was bewildered as I looked at the different tribes, their diverse culture and way of life. But the only thing common among all the tribes was – 'Isolation from Society'. That day I realized that nothing great is required to uplift tribals, but a link, a bridge to connect and fill the gap between the tribals and the rest.
That's when we widened the movement of educating them, gave them healthcare facilities for free of cost, started skill-development programs, founded co-operative society to get them fair prices for the forest products, conducted cultural and sports activities, gave them moral teachings by Bhajanaas and talks, created awareness about environmental protection. Today I'm very happy to see many Siddis in high-profile jobs including Civil Services and Law.
Advice To Youngsters
Whatever may be the success you have achieved in your personal life, give some part of your time for the society that made you reach there. Though salt is good, excess secretion of it makes the Dead Sea, life cannot nurture there. Similarly, taking all good things from society and not sharing it makes your life dead. So Be Alive! Flow like the River of Life, giving rise to peace, joy and happiness in the world.
Shantaram's Mantra Of Success
Social Service is not a one-day process. There are many ups and downs. While convincing people, you cannot act like a boss and instruct them. You need to be sensitive to their feelings and aspirations, mingle with them, be one among them, and gradually earn their love and affection. Only then can you share your views and ideas. That's how Gandhiji won the hearts of billions. People call me Anna (big brother) with love for the same reason.
This interview is a proud work of our intern, Suchet Balkal. KYS wishes you a very Happy Independence Day! And, inspirations like Shantaram Siddi are the real face of aspiring India. Today, we seek your help, let this 'Anna' of tribals be heard, let's give them their due space, let's make our Independent India Inclusive!