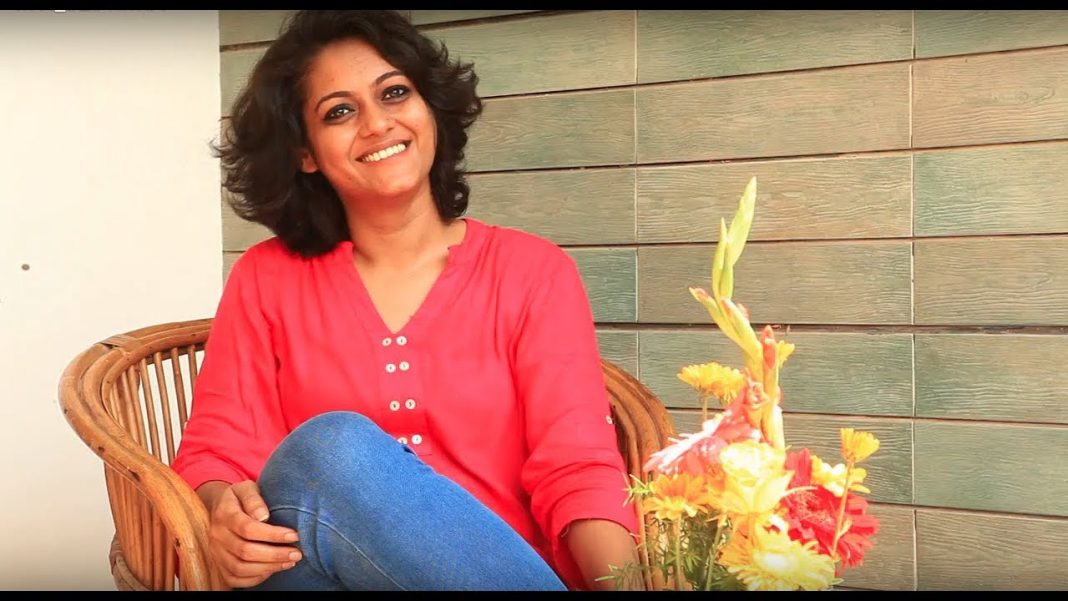 Our country's narrative with respect to sexual harassment has majorly been suppressing the women folk, quietening their voices, lowering their faces and going about their daily routine with fear, anger, low self-esteem and a myriad of confused emotions. But then there are some women who refuse to be silenced, to be victim-shamed and blamed, and rise from the ashes, not just to fight their own battle, but also help their sisters. We had an opportunity to meet one such strong lady, who experienced sexual harassment in one of the places that is considered the safest after home, her workplace! Let's get to know more about Sonam Mittal, the voice of Azaadi – a feminist organisation that aims to create a genderless society.
Having studied journalism and social work in Mumbai, Sonam has worked in different NGOs; Greenpeace being the longest association for close to 5 years. Fighting her own case of sexual harassment in workplace and rape in a public battle against Greenpeace India is what birthed the idea of founding Azaadi in the year 2016.
The Inception Of Azaadi
Sonam shares- "The thought began when I was fighting for my case of sexual harassment in the workplace against my ex-employers- Greenpeace India. Despite being an activist, I did not know how to defend my rights when it came to sexual harassment in the workplace. It wasn't just me, many colleagues and key decision makers in the organization were ignorant as well. My complaint was dismissed by a senior HR lady because she 'thought' it doesn't constitute sexual harassment."
She continues, "There is a massive lack of awareness, about the provisions and features that women have constitutional access to, to protect and defend themselves against sexual harassment in the workplace. After lack of awareness, we have to deal with societal attitudes, sexism and patriarchy in our networks, and a general sense of apathy when it comes to women's rights. I knew I had to do something, but after fighting for my rights publicly, I knew what exactly I had to do. I started Azaadi, so that we all may see that one day, where no women has to go through  sexual assault, harassment and rape."
Why Every Woman Needs Azaadi
When we asked Sonam the story behind naming their organisation as Azaadi, she replied- "I know that the term 'Azaadi' is famous as the 'JNU / Kanhaiya chant' but the use of 'Azaadi' as a clarion call probably dates back before our Independence movement. Kamla Bhasin, a feminist and women's rights activist, is known for ending her public meetings with a group chant on 'Azaadi'. She speaks about freedom to roam the streets, freedom to be safe, freedom to live. After all, it is indeed about breaking away from the patriarchal mould that binds women into conformity and obedience. So, Azaadi it is. Freedom without fear!"
Azaadi primarily works on an advocacy level for prevention of sexual harassment in the workplace. This includes getting companies and institutions to own up to all the provisions listed under the Prevention of Sexual Harassment in the Workplace Act, 2013. This has been our major focus as of now, though we are working towards launching a project for victims of workplace harassment, where in they can receive free of cost psychological counseling and therapy to counter the long term negative effects of sexual harassment.

Owning The Spoilt Modern Indian In Every Woman
Apart from leading Azaadi, Sonam also co-founded a Facebook page called 'The Spoilt Modern Indian Woman.' She shares- "It was started as a rebellion to all the slut-shaming and victim blaming I received while I was fighting for my case against Greenpeace India for sexual harassment in the workplace. Since I was unable to get any progress on my conversations with Greenpeace organization, I chose to publish my story on Youth Ki Awaaz. It soon went viral and apart from the messages of support, many hateful comments made its way through me."
"One particular hate speech that made all the difference in the world, was an Indian MRA (Men's Rights Activists) blog, wherein they wrote three posts about me, describing in detail how I deserved the sexual harassment and rape I experienced, because of my apparent loose character. The blog posts were titled 'Sonam Mittal is a Spoilt Modern Indian Woman'. I was upset for a day or so, but then I teamed up with a wonderful friend and a feminist to start a page on feminism and women's right, which is how this page was born."
Through this page, which (as of now) has a 51k following, Sonam and her team try to promote the message of equality, equity and gender progressives through humor and sarcasm. They take constant digs at regressive gender roles, stereotypes and labels. She tells us that her friend, who wishes to remain anonymous, has been the key driving force behind a crowdsourced campaign on abolishing gender labels and stereotypes.
Sonam shares, "We asked our readers to participate by sending in their pictures, wherein we 'meme'd them by starting a stereotypical sentence, only to smash its very own stereotype in the next line. We received tremendous response on that campaign!"
There's No Smooth Sailing In The Feminist Ship
When asked what's her biggest challenge, Sonam tells us that dealing with all kinds of stereotypes and labels associated with her gender, is still her biggest and ongoing challenge. She says- "Many think that my work is mere stigmata, while others insist that I'm too young and naive to work on this issue! Plus, in general, finding funds for women's rights is extremely challenging, since on many occasions people genuinely do not see the issue in its full gravity as we feminists do."
If she could reach out to all the women in this world, Sonam has just this to say- "Society expects conformity and celebrates your ability to conform. Celebrate sisterhood. Work on your happiness. Learn to drive. Own a dog and train it to bite those who harass you. Learn to kick some ass. Most importantly, learn to say NO!"
Having traversed a thorny path, we wonder where people like Sonam Mittal derive their strength from, who very well understand that the path ahead is equally difficult if not more! But Sonam believes that the knowledge that you are making a difference towards a gender progressive world in your own unique way is the reward in itself. She admits that the work is hard, tiring and emotionally draining, but there's never been a doubtful moment in her head.
Well, now that's one of the many qualities we wish to take away from Sonam's journey! We, at KnowYourStar, wish her success in all the projects she and her team undertake, and join her in hoping that we will soon see a world where people are human beings first.
Takeaway – Habits That Help!
Reading – being passionate about your subject matter isn't enough. One must know everything they can about their topic. Being well read and well versed helps in all aspects of your job as an activist.
---
Liked reading this? Then you might also like to read Anshul Sinha – The Filmmaker Who Is Using His Art To Showcase Social Issues
---
If there's any story that needs to be told, we will tell it. Write to us at contact@knowyourstar.com with your story lead, or contact us on Facebook or Twitter.