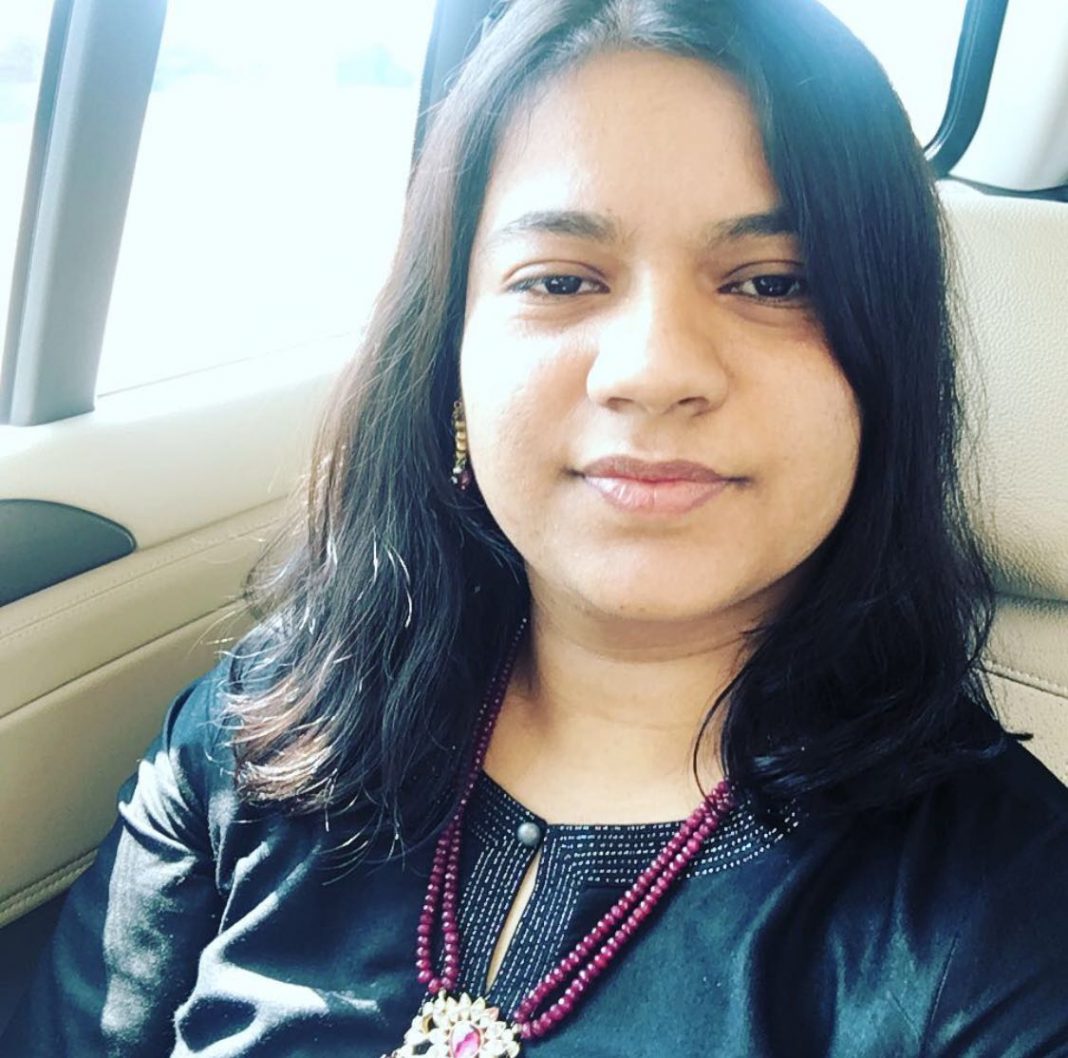 If there's anyone who deserves the title of 'Unsung Hero', it's Swathi Mahesh Keerthipati. We had the pleasure of meeting Swathi at the award ceremony hosted by the Accor hotels, and as soon as we heard her story – we knew we had to tell it! Thank you, Swathi, for helping us kickstart 2018 with a story that embodies service, gratitude, and hope.
The Moment It All Changed
There is so much power in small gestures, especially if they are performed with selfless motives. Swathi Mahesh Keerthipati's story is the perfect illustration of this. She says, "I was going through a certain phase in my life. Though I had everything, and have been brought up in a well off family and had everything at arms reach – it still did feel a little lonely."
Swathi says, "That day I was travelling, and I happened to meet somebody who was really hungry and I had a packet of food at hand. I just gave it to her and she blessed me and said that 'You and your family must do all good.' I really had tears in my eyes! I knew that heartfelt blessings had come my way. After that, things started changing and her blessings started working for me. I came home and felt really good about it, and I felt like I had fulfilled somebody's hunger today and I thought – this is something that I should do."
She continues, "When we do good it comes back to us – that one thing has just worked for me. And this has become an addiction. Once you get into this, you can't leave! It's like that itself is a high, just by getting out and doing good. You are able to be there for somebody and their loneliness. I started to feel important. I was of use to somebody, and somebody needed my help, and I let them know that they had somebody. That itself was a connecting point that made the whole thing special. This started off for selfish reasons!"
Sowing Seeds, Growing Connections
The Social Impactors Forum or SIF began as a Whatsapp group with 4 or 5 members. Swathi Mahesh Keerthipati reminisces, "I was like, I can't do this alone, so I tagged like-minded people and started a small group. I initially did not have any name for it. I just started a WhatsApp group called "Do good together". And later I got this name – Social Impactors Forum. It was a tiny group but named very powerfully."
She says, "People would laugh and say – it's such a tiny group and the name is too impactful, and I was like it's okay, no problem, we will start off like this. We were just 5 of us on the group, and it started growing as a circle of its own. And once we reached a certain number of volunteers, we started sourcing materials for the groceries and thought we will cook together and make meals."
This simple concept quickly grew in popularity, and their first Micro Kitchen was born. Swathi explains how it all works, "We started sourcing amongst ourselves to get materials. Somebody would donate vegetables, somebody would donate rice and oil – all we need is a little stuff. We'd gather everything and start cooking as a community. We would get together and do the cooking, and some would bring the vegetables and everything the previous day and keep it aside. Then we would start cooking it the next day, pack it, and then start distributing it in the night. So, it started small, and then we had a lot of volunteers, and then it became a Micro Kitchen."
Creating Warmth In Different Ways
Micro Kitchens are now a standard part of SIF's activities. They occur twice a month in Bangalore, and are entirely volunteer driven. The monthly budget is ₹15000 – an economical amount that goes a long way. The group doesn't deal in donations but each volunteer contributes to the grocery list and brings something to the table. Their volunteer base has also expanded substantially, and each month they receive more and more requests to host or contribute to Micro Kitchens.
In addition to feeding the homeless, Swathi is aware that these disadvantaged souls have other needs that have to be met in order for them to survive and live with dignity. She says,
"We also do other stuff. The Micro Kitchen is our base, that's what we do – cook hot meals for the homeless. But apart from it, we source winter clothes, shoes and unused stuff, which are in good condition through our group. We keep sourcing stuff and whenever we have a lot of stuff, we build teams amongst each other and go distribute it. So, the sourcing process is on. Whenever somebody has a lot, they collect it and keep it. Once we divide ourselves into teams, we go ahead with the distribution."
She says, "At other times also we source stuff. During winter it's warm clothes, but during other times we regularly source old clothes. We keep requesting and sourcing, and then we store and distribute."
The Challenges Of Volunteerism
Though volunteerism has many advantages, it is balanced out by some crucial challenges. Swathi elaborates, "It's not easy to have constant volunteers. I don't employ anybody to work. They have to come forward, and only then can I function. So, when I put in a request, there will be days where I have no volunteers at all. On those days, it's me alone who does whatever we need to do, and sometimes we will have one or two others, but we still manage and somehow do it."
She adds, "The volunteers change every few months. Some are there, and then somebody wants to exit and then don't want to be a part of it because they are shifting or something like that. So you can't be dependent on individual volunteers as such. There is a change or shift in the moment. And at that moment it's very challenging. Once you're all attached to someone, you want to keep them and they have to leave. Getting accustomed to this is quite difficult."
The Good With The Bad
But, overall, the good outweighs the bad by far! Swathi Mahesh Keerthipati reflects, "The whole experience has taught me so much. I definitely feel like very privileged. People who are educated, they can survive and can battle the struggles out. These homeless people don't have any help at all. They have one meal a day. I wanted to help the actual poor people."
She says, "Let's help the needy and not people who take you for granted, who will never be satisfied with anything that you do. I felt that even when we are providing only one meal a day, they are so content about it. They are very happy about receiving that one meal. But we should actually do more. I don't take anything for granted, so taking people for granted – taking a wealth for granted and having everything for granted – is just not right!"
SIF understands that simply feeding the homeless is a band aid solution, and they are working on ideas to help impact the homeless population more effectively. Swathi says, "See, I am an ordinary person, I am also reliant on my parents and others. So, how do I help them further? We need to empower them to fish for their own food! By feeding them regularly, I'm allowing them to live with their struggles to fight another day. Somebody will keep feeding you, and you will keep living like this. We need to empower them so that they can fish for themselves, and have a dignified life."
What Lies Ahead
Swathi has big plans with 2018, but has decided to share them only when they come to fruition. However, we are sure that we will be hearing more about the Social Impactors Forum soon! 2017 ended with an extra special highlight for Swathi Mahesh Keerthipati- she was invited to see Barack Obama speak at the town hall event conducted in Delhi.
Obama is one of Swathi's heroes, and his words resonated deeply with her. Swathi says, "He gave one piece of advice which I admired very much. He said, 'Any problem that you want to solve, you should cut it into pieces and start solving each piece, one at a time. Put everything together and a huge puzzle will be solved.' That is something that I took back with me."
Well, one thing is for sure – we can't wait to see what Swathi and her group of selfless changemakers come up with in 2018. Her small gesture may not have made headlines the traditional way, but you can be sure that the ripples she creates will leave a legacy that few can compete with. Thank you for sharing your story with us, Swathi!
---
Liked reading this? Then you might also like to read Ummul Kher – Drawing Inspiration, Courage & Hidden Strength From Stories Of Role Models
---
If there's any story that needs to be told, we will tell it. Write to us at contact@knowyourstar.com with your story lead, or contact us on Facebook or Twitter.