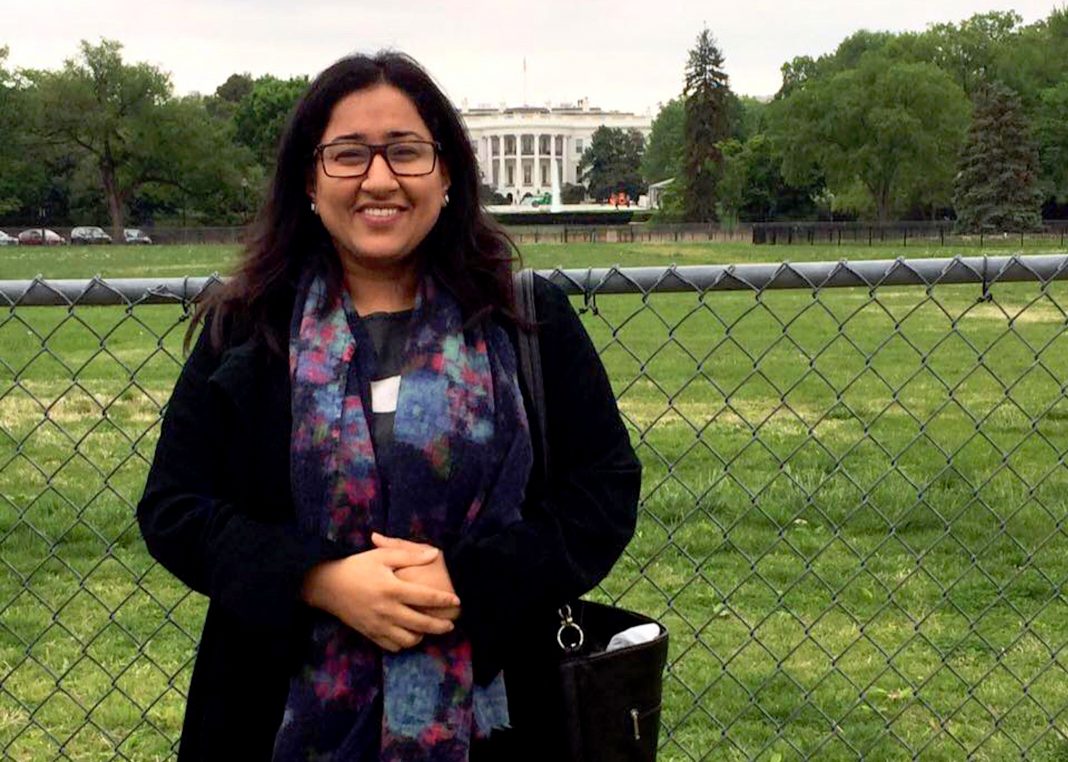 What is a Computer Engineer to do when, degree in hand, she realises she has fallen out of love with programming? If you're Tina Garg, you follow your dreams, even if they're taking you in a different direction; which, in Tina's case, included signing up for a creative writing course in London. The rest, as they say, is history.
Today, Tina is the Founder and CEO of Pink Lemonade, a creative communications agency based in Bangalore. Tina was among 13 candidates selected to be part of the Fortune-US State Department sponsored mentorship program, to be mentored by a female mentor from the Fortune 500 companies. She was paired with Airbnb.
As an entrepreneur, Tina recognized the gap in the market in more ways than one. She realised that not only did she have the skills to bridge the communications gap for companies – but she could also give opportunities to women who needed the break.
How It All Began
So, what exactly does Pink Lemonade do? According to Tina, "My company, Pink Lemonade, excels at designing and implementing campaigns, websites, UI/UX and anything that really comes under the purview of communications."
After honing her writing skills in London, Tina found herself navigating the job market. She says, "I initially started to work on communication projects in an individual capacity. As time went by, word of mouth got me a lot of work, and I realized that it was time to make a big decision. Sometimes, we need to move out of our comfort zone to create something bigger. And so, I decided it was time. That's how Pink Lemonade was born."
Why Pink Lemonade? Tina put a lot of thought into her agency's quirky name. She explains, "As far as the name is concerned, we wanted something that reflects what we do. And we bring freshness to communication. Lemonade is refreshing – as every brand communication must be. Packed with punch! Also we always think of how we can do the extra something – a twist of creativity and originality – the difference every brand needs: hence the name, Pink Lemonade."

All Hands On Deck
As the CEO, Tina has a hand in everything that her agency does. She says, "At Pink Lemonade we all believe in getting our hands dirty, and learning along the way. So, I do everything from overlooking projects, ideating and creating, to Sales and Marketing. As a leader, I think it's important to work with your people – because only then will they believe in your cause and work with you towards it. Growth and learning are also very critical to me, and so I also work to constantly impart learning to all members working with me."
She and her team are constantly working to better their skills and come up with more innovative ways to communicate. Tina says, "My vision is to become one of the best and most reliable agencies in the country. I look to constantly evolving to new paradigms – and in doing this, to work with digital tech and interaction design more. This is also reason why everyone in the agency is being groomed for design thinking now."
A Little Girl Power
Promoting and empowering other women is one of Tina's passions, and one that she's incorporated into her work at Pink Lemonade. As a woman in a competitive field, she understands all too well the struggles that women, especially new mothers, face while trying to rejoin the working world.
She explains, "There was a time when I was a freelance journalist and wrote 300 bylines in 3-4 years. I would take my 6-month-old son for my interviews and think how tough it is for a mum who wants to make a career. Over the years I have realized how difficult it gets for women to come back when they stop working."
She adds, "So, today, when I have the opportunity to help groom women in professional skills and help them come back to work, there's no stopping me. They don't have to work at Pink Lemonade but if we can be a vehicle to train them and re-skill them for a new career, I think that's a huge step in bringing more talent into the workforce."

Getting Back In The Game
Tina's efforts don't stop there. Her experience and skills have made her an exemplary example for other women who are looking to forge their own careers. She works with multiple organisations to show their women that they still have options. Tina says, "As a woman entrepreneur, when I was looking for talent, I came across many women wanting to get back to work but lacking in confidence or a new-age skill. On the other hand, there were people who were already in a job and wanted to make a shift to another profession. During my hunt for the right talent I came across JFH and understood that there a gap that needs to be filled."
She continues, "Returnee mums must upgrade their skills and be prepared for the competitive industry. It is for this reason that I partnered with JobsForHer, to start a program that trains such women and gives them the platform to restart their career. Some participants from this workshop are also a part of the Pink Lemonade family now while we have recommended others for suitable jobs elsewhere. We typically offer a 3-month returnee internship with Pink Lemonade and they can choose to be employed anywhere else after that."
A Rewarding Role
The journey has not been without its challenges. Tina admits, "I am a creative person so my achilles heel is understanding finance. Anyway, that's an area that I feel women are not so clued in, but I could be wrong, because many others are running their successful finance related businesses too. The other big challenge was finding the right people at a point when you are not big or famous enough. That's one that we overcame with the good work coming our way and giving opportunities to people who had a hunger to prove themselves. We look for talent always and not academic qualifications!"
She says, "Every job well done is rewarding. Every note of appreciation from our clients is rewarding. We get a variety of jobs from a spectrum of industries – so the sheer scale of work, the creativity involved and the energy that goes into it is simply amazing."
The Bigger Picture
Her collaborations with other organisations have given her a broader perspective than most, and she says, "What's important is that women must step out to speak, network and build relationships that help us explore more – not just for ourselves but for those we nurture and build up – because that's what women do!"
One thing is for sure – Tina Garg is a great role model for female entrepreneurs. She has some words of wisdom for those who seek to follow in her footsteps,
"Never give up on your dreams. Yes, it's a daunting world out there and you will face challenges. But if you are passionate enough about what you do, and do it to the best of your ability, little can stop you! In a room full of men, there's one thing that can make you stand out (apart from your gender, of course!) and that is the passion you bring for your work."
We couldn't agree more! Tina's vision, creativity, and willingness to go the extra mile are all traits that we admire greatly. We can't wait to see what 2018 has in store for her and her team of dynamos.
Takeaway – Habits That Help!
We asked Tina if she had any traits or habits that she has cultivated in order to amplify her success. She said, "Think quick. Read a lot. Always keep an open mind to learning. Make a habit of constantly adapting and evolving – there's something I have learnt from my mentor, Tapan – go to bed smarter than you woke up. Each day. Every day. And last but not the least, every day do something for yourself – anything that makes you happy. Because only when you are happy will you be able to impact any change."
---
Liked reading this? Then you might also like to read Shalini Saraswathi – On Strength, Determination, And Finding Your Balance Again
---
If there's any story that needs to be told, we will tell it. Write to us at contact@knowyourstar.com with your story lead, or contact us on Facebook or Twitter.