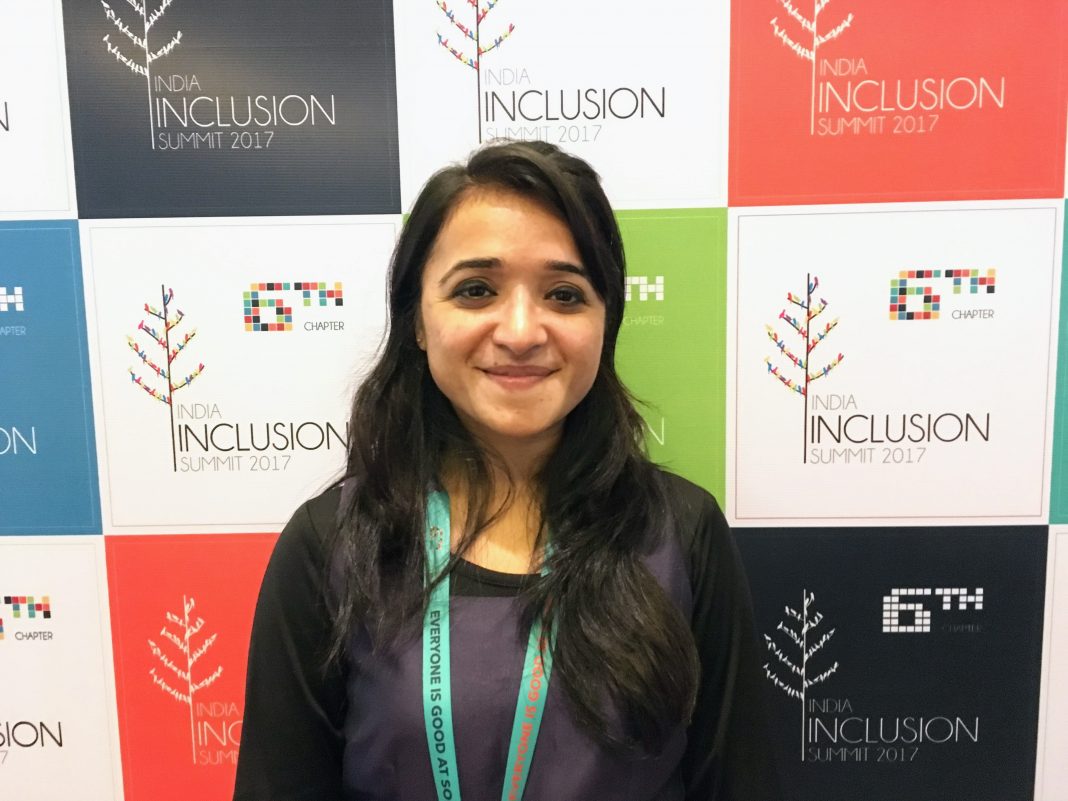 When Ummul Kher was a baby, she was diagnosed with Brittle Bone Disease. We are of the opinion that the diagnosis is misleading – she is anything but fragile! Ummul, who recently passed the civil services exam with flying colours, has always dreamt of being an IAS officer, and soon her dream will become reality.
It hasn't been a smooth journey by any means. Ummul's parents separated when she was still a child. Her father moved to Delhi and remarried. Her mother remained in their native Rajasthan. Initially, Ummul lived with her mother and brother, but later decided to move in with her father.
Forging Ahead
When she was 14, Ummul was disowned by her parents. Conservative people, they were unable to understand why a girl would want or need to study beyond class 7.
Most people would fall apart when faced with these circumstances – but not Ummul. Determined to finish her education and seeing it as a path to better circumstances, she decided to strike out on her own. She made a home for herself in Jhuggi Jhopri Cluster, Trilokpuri in Delhi. It wasn't a safe or stable life. She was constantly worried for her own safety and struggling to make ends meet.
Her saving grace was her passion for her studies. She began offering tuition classes to other students and was able to earn enough to keep a roof over her head.
Ummul says, "I took tuition classes from when I was in 8th standard till I completed my bachelors – so it was for many, many years. It was obviously a two-way process. As my tuition classes went on from 3 pm to 11 pm on a daily basis, I didn't get much study time for myself. But teaching them helped me understand concepts better as well. A lot of the time, my students were in my class or just one class below."
She passed her 12th standard exam with flying colours, and was accepted into Gargi College in Delhi. Despite several setbacks – both financial and personal- she graduated and was accepted into JNU's International Relations Masters programme. After graduating, she sat for the Civil Services exam and passed on her first attempt.
Choosing A Different Path
Ummul credits the inspirational stories she read as a child for her courage and fortitude during those dark periods. She says, "It was because of the grace of God that my mind was diverted in that direction. I was able to draw similarities between my impoverished situation – living alone and not having my parents support – with those stories."
She explains, "Indirect inspiration can also take place. And if the child is inquisitive, then we can draw his attention, and get him to take his inspiration from just about anything, for instance, the sun! After all, the sun is imperative. The sun has become so strong that it doesn't care about how many followers it has. It is so complete in itself that people would be ignoring the sun at their own peril."
Ummul continues, "So, if kids are seeking inspiration, then no matter where they live – be it a slum or a village – they will be able to learn something. Ask them to try and pay attention to the stories that are there in textbooks. Textbooks have beautiful success stories for good reason. Nelson Mandela's, Abraham Lincoln's, Lal Bahadur Shastri's, and Abdul Kalam's were all stories I read in my textbooks."
In The Rearview Mirror
Ummul reflects, "There was nobody to tell me how life should be. I didn't know what the appropriate social behaviour was, because it is the parents who tell their children, 'Smile beta'! Nobody was there to teach me basic social skills. So, at the time when I was love deprived – I didn't have my parents – it was those quotes – those books that guided me."
She muses, "Some philosophers have said that the world is a kind of mirror reflecting who you are. I was so innocent that I thought that if I was bubbly and warm, people would be the same way. Then came Buddha, and Buddha taught me to stick to the median line – you need not be too soft or you'll end up becoming a mockery of yourself. You'll become a joker." She adds, "Whatever I learned came from all these people and stories. They came to the rescue."
Choosing To Serve
With her abilities, you could be pardoned for wondering why Ummul chose the IAS route. She explains, "It is my childhood dream. I read about Subhash Chandra Bose. He didn't want to become a civil servant. But his father was adamant that he should be. He was very much into the Indian freedom struggle and didn't want to be a servant in British bureaucracy."
Ummul's 'can-do' mindset played a large part in her success. When we asked her what would her advice be for aspirants attempting to crack UPSC in their first attempt (like she did), "You should not have a six-year plan – not think like this is the first, second or third attempt. You should make an effort to design a strategy to pass the exam, and see what kind of discrepancy you have in your cognition to meet the UPSC demand. They are asking you to think as the civil servants think; the solution-oriented approach."
It paid off! Today, Ummul is on the verge of entering her dream job. Her background and circumstances have ensured that she will bring something fresh to the role.
Determined to be as inclusive as possible, she says, "Inclusion to me is when everyone is able to utilize valuable resources – I'm talking from a government perspective. When certain common goods and resources are available, and if people are able to utilize these things in an equal manner, and they are able to draw advantages and opportunities out of that- then to a great extent we can call that an inclusive society."
She also intends to support those who are already well established in the field. She says, "The government cannot do all the work for inclusion. The people who are already working in the field should be given the proper manure and irrigation so that they can flourish."
We can't wait to see what the future holds for this juggernaut! We truly believe that Ummul's courage, determination and strength will change the world. We can't wait to see what she accomplishes next!
---
KnowYourStar.com (KYS) interviewed Ummul Kher as part of the India Inclusion Summit(IIS). IIS is a platform that brings awareness and drives the inclusion of specially-abled people in corporate organisations, schools, policymaking and NGOs. KYS is the official blogging partner for IIS, and backs the event wholeheartedly. Let's build a more Inclusive India!
---
---
Liked reading this? Then you might also like to read Tina Garg – On Pink Lemonade, Starting Her Own Business & Empowering Women Entrepreneurs
---
If there's any story that needs to be told, we will tell it. Write to us at contact@knowyourstar.com with your story lead, or contact us on Facebook or Twitter.